Fans Speak!
Outside of the booth I placed a comment box.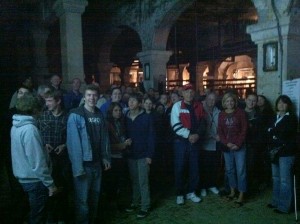 Here are some of the reactions:
Lots of Fun – Want to do again – Beth Ford
Excellent Fun!
This is so cool you should charge a lot!
V. cool!
Fun! Thank You! Very Cool!
That was WILD!
Very Cool! Immersive…
Awesome experiences for your senses! – MJ
Fun. Challenging
Excellent. Completely loved it!
Merci! Viva les chambres noires – Max
Has a blast, even though my score was 24
I could play that all day literally! – Eric
This was the greatest game I ever played its awesome!
Cool as F#*!…
Wow!
That's tight
Very cool!
Madness! Sweet use of design & technology!